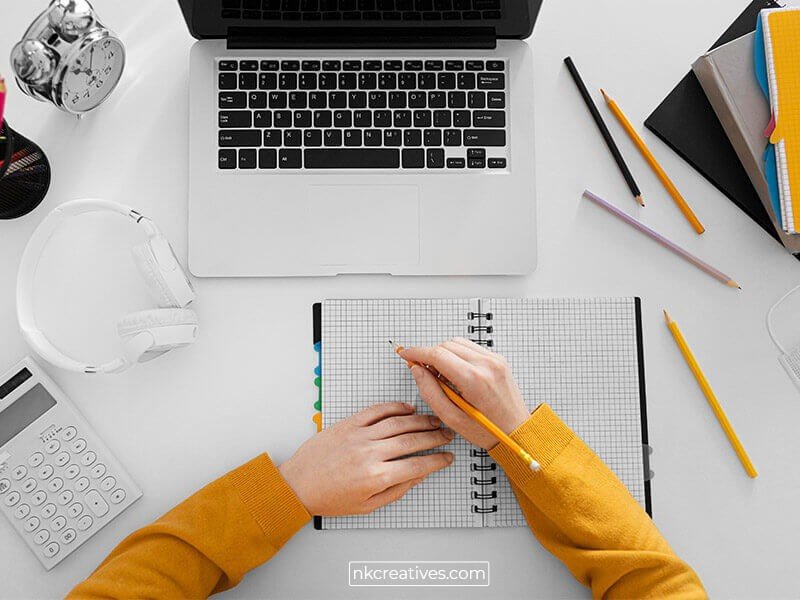 5 Best Graphic Design Courses You Should Learn
The first step to becoming a graphic designer is to make sure that you want to become one. You have to introspect and know whether this industry is right for you or not. To know that, the best way is to start learning graphic design.
But how can you start learning it?
It is simple, especially now that thousands of courses are available online for people worldwide to choose from them. But the problem is to choose among so many options. Some years back, when people had limited options, they could choose a course easily. If you're also struggling with choosing the best graphic design course, we'll tell you 5 that are really good.
We've compiled these courses by doing extensive research. Because of that, we assure you that you won't have to do another search for the best graphic design course.
Let's begin.
Graphic Design- Visual & Graphic Design
The website, Alison, has Graphic Design- Visual & Graphic Design course on their website. It is a comprehensive course where the trainers build your knowledge and skills from the ground level. You can enter as an absolute beginner in the course and expect to come out as an expert (if you practice what they teach).
Many people may not have heard about Alison. It's because the website isn't as famous as other popular online course websites. But the website being new in no way means that the curriculum's quality is poor in any way.
The course is divided into proper modules, which you can look at before you begin the course and, of course, after you enroll. You can also look at the outcomes you'll get after the course completion. Another great thing is that you can get a Digital Certificate for a mere $20. For a framed Diploma, you have to pay 100$, which is a really small amount considering the information you'll be getting.
Graphic Design Masterclass- Learn Great Design
Graphic Design Masterclass is a course you can find on the Udemy website. This course is a complete package, meaning you'll learn everything essential in graphic design. The instructor for this course makes sure to clear all your fundamentals so that you can easily build your knowledge upon them.
The course's instructor, Lindsay Marsh, will teach you about colors, typography, logo design, features of the widely used design software like Adobe Photoshop, Illustrator, InDesign. If you're into photo editing, you can learn useful information to take your editing skills to the next level.
This course is offered by Udemy. Anyone who knows anything about online courses will know that Udemy is the place to go for online courses. That's because they have the most extensive courses on anything you can think of. Moreover, they're offering this course at a mega 89% discount right now. So, grab the offer while it lasts.
Introduction To Typography
Coursera is offering a typography course, Introduction to Typography. Anyone who doesn't know what Typography is can read this blog.
When you decide to learn about graphic design, you can't ignore Typography because graphics are nothing without text. Eventually, people who don't learn it have to watch videos on YouTube to learn about kerning, typefaces, and many other things.
You may have seen how some websites look so good, and their text's readability is good. The reason is that the designer who designed the website knew about typography. Typography is way older than design, and if you don't learn it, your learning stays incomplete.
This course by Coursera is perfect for people who are at a beginner level in graphic designing because the instructor will teach you from the basics. Moreover, the deadlines are flexible, meaning even if you have a busy schedule, you can be a part of this course.
We recommend you enroll in this course because Coursera is offering it. Coursera is similar to Udemy because they're among the top websites that offer online courses.
Graphic Design Basics
Canva is a website that is popular for online designs. People who're not proficient with graphic design applications and software use this website to create online designs. There are a variety of effects you can add to any design. Many famous people on social media use this website to create designs on a regular basis.
Many people don't know that you can also learn graphic design on this website. Graphic Design Basics is a course you can start right away. You don't have to complete any assignments or take notes because they are video lessons. Video transcript is also available for all videos, which is good for people who don't speak English fluently.
When such a trustable website offers some course, you can be sure that you'll get a lot of value from it. We recommend this course to people who're just starting out in graphic design. After watching some videos, they'll know whether they should enter this industry or not.
Adobe After Effects For Beginners
Adobe is the king in graphic design because the entire industry is dominated by its software and applications. People worldwide use Adobe software because of its reliability, ease of use, and multiple functions.
Adobe's applications are not only for logo creation and photo editing. They can also be used for video editing. Adobe After Effects is the go-to software professional video editors use. If you're interested in video editing, we recommend you consider Adobe After Effects for Beginners.
This course is perfect for people who want to go into the specifics of video editing. Envato offers it. The course starts from basics, meaning even if you don't know anything about video editing, you can still enroll in this course. The good part is that there's an extra chapter that covers the Frequently Asked Questions (FAQ), meaning most questions that will arise in your mind will be answered by the time you complete the course.
You can completely trust the Envato website because it is one of the best websites for graphic templates, stock videos, and photos & web templates. Graphic designers frequently use this website to make their designs more appealing.
Conclusion
We could've told you about more than 20 courses in this blog, but we kept the number to 5 because having too many options on your plate makes it difficult to decide. We covered from courses that cover basic graphic design to typography to ensure that there is something for everyone.
Before enrolling in any course, we recommend you introspect and discover what you really want to learn in graphic design because there are a lot of things you can learn. So, make up your mind first and then enroll in one of the courses. Know that you can always make a change if you lose your interest or find out that some other specialization may suit you better.
If you liked reading the blog, we recommend sharing it with people who want to start their journey in graphic design.