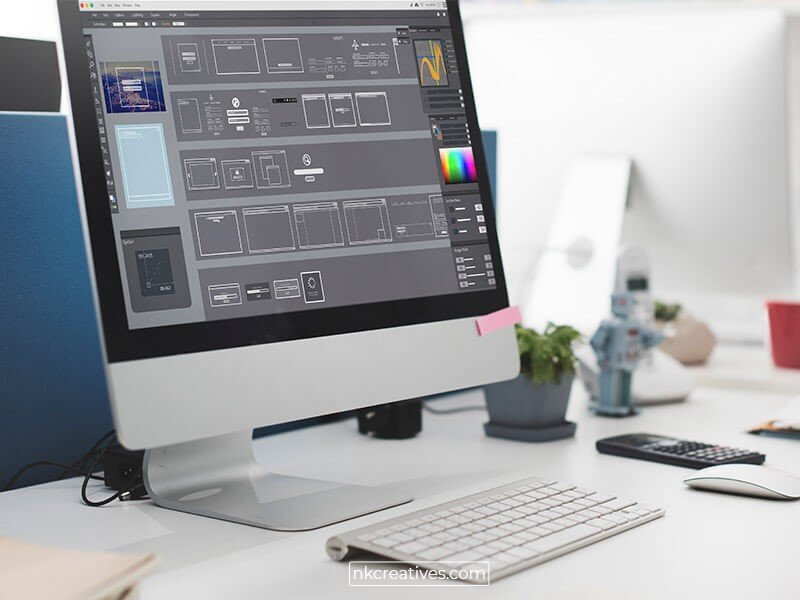 9 Design Software Every Designer Should Know About
At some point in their lives, most people think about becoming a designer. Some people do become a designer, and they learn to use various software. We're sure most people don't know that designers have to learn various software and pick one that gets work done.
There are many software available for designers. Not everyone uses a single software. For example, video editors have to use different software, while photo editors and logo designers have to use some other software. There is no one-in-all software.
If you are interested in designing, you have to know about different software that designers use. It will help you when you get serious and want to learn design. When you already know what can be done with which software, you'll also learn to use the software faster. There are many benefits you'll get by learning about design software.
So, let's start.
Adobe Photoshop
Photoshop is the first software on today's list. Even if you're not at all familiar with designing, you may have heard about Adobe Photoshop. This is a go-to software for anyone wanting to enter the design industry. Designers recommend that the first software to learn is Adobe Photoshop because one can learn the basics from it.
You can learn photo editing, web design, create GIFs, and do many other things. Moreover, learning Adobe Photoshop is pretty easy because you can find a lot of free tutorials on YouTube, Google. If you want to become an absolute beast at it, we recommend you do paid courses from Udemy and other websites.
Adobe Illustrator
Adobe Illustrator is advanced software that is used for a variety of purposes. You can design logos, business cards, graphics for social media, infographics, brochures, and so many other things. It is used by designers who are proficient with Adobe Photoshop. Now, it doesn't mean that one cannot learn Illustrator first. It just means that when you already know how tools work in Photoshop, making the transition becomes easy.
Designers with some years of experience only use Adobe Illustrator because they feel this software is easier than Photoshop. The speed at which they can do the work is also faster in Adobe Illustrator.
Adobe Premiere
Adobe Premiere is a video editing software used by video editors worldwide. There are so many features in this software that it can be used for a simple video shot on your phone and also for editing full-length movies. Many Hollywood movies are edited in Adobe Premiere.
In Adobe Premiere, you get a ton of features that you can use to correct the color, add transitions, add audio, transcribe videos, and so many other things. It is a must-learn software for anyone looking to enter the field of video editing.
Moreover, the plans are affordable, considering the amount video editors can make because each video project rewards a good amount to the editor.
CorelDraw
CorelDraw is software that is mostly used for printing purposes. The billboards, shop banners, and other posters you see around your city are designed in CorelDraw. The software has a simple use and can easily be learned by most people.
But, what exactly can you do in CorelDraw?
You can do photo editing, typography, logo designing, banner designing, poster designing and vector illustration using CorelDraw. This software is similar to Adobe Illustrator because it can also be used for multiple purposes.
Several major companies across the world use CorelDraw. We know you may be wondering that if this software can be learned by most people, how come it is so professional? The answer is that CorelDraw's interface is simple, meaning there are no unnecessary options put in front of the user when they open it.
Gravit Designer
Gravit Designer is software for vector designs. You cannot do the things you can in Adobe Illustrator & Photoshop, but those applications can also not do things that this software can.
We feel Gravit Designer is a perfect choice for people in the animation field. You can add countless characters, emotions, minute details, and unique typography.
These days, there is a trend on YouTube for animated horror videos. The thumbnail for those videos can easily be designed in Gravit Designer. Many people have never heard of this software because not many people go into vector designing.
Gravit Designer is an excellent software because it is available for MacOS, Windows and even Linux. Moreover, the Pro membership also allows you to work offline on any device. If you like working on touchscreen devices, the Pro membership will also let you do it.
Adobe InDesign
Adobe InDesign is used for designing magazines, ebooks, slideshows, and other digital media. This software consists of various professional typefaces that can help a regular next-door brand make a great impression.
You can even design portfolios using Adobe InDesign. News publications mostly use this software because they can add style and professionalism to their designs. If they try to create such designs in other software, they will fail because Adobe InDesign's features are different from most design applications.
If you have a little knowledge about typography before using this software, be assured that you'll learn a lot about it after some time of using it. That's because Adobe InDesign allows you to change even the minutest details of the typography.
Canva
Canva is software that anyone can use. You don't have to learn any other software before using it because many design templates are available. A person has to put the text they want inside a design, and the design gets created.
Canva is mainly used for social media designs and posters. If you're new on social media, have a limited budget, and can't hire a designer, we recommend you use templates from Canva. In the initial days, using designs from Canva will help you save time and money.
Adobe Lightroom
As the name suggests, Adobe Lightroom is software used for adjusting the light and colors in a photo to make it more lively and put more impact on people. The raw photos a person takes don't have that good of colors. It is the reason why adjusting the colors is crucial.
The movies and documentaries you see all have color grading because the raw colors don't appeal that much to an audience. You can observe the before and after edited photos, and you'll know how big of impact colors can make.
Adobe XD
Adobe XD is software used for UI & UX designs of websites, products, and magazines. It is new software, and not many designers know about it. But people who have the knowledge of this software are in huge demand.
The prerequisite of learning this software is Adobe Photoshop and Illustrator. You can lead Adobe XD without learning them, but you'll consume more time that way.
Using this software, you can do packaging designs, banner designs, and website designs. We highly recommend you consider learning Adobe XD if you want to be ahead of the competition.
Conclusion
Design software evolves constantly and what you use today might not be used tomorrow. That's why it is crucial to know about various design software. This blog told you about 9 design software that every designer must know about.
We hope this blog will help you stay ahead of the competition. If you're thinking about entering the design industry, this blog will also help you.